Oakville Chiropractor Helps You Achieve Whole Health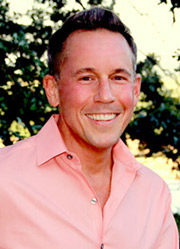 Complete Care at Devereux Chiropractic and Acupuncture, LLC
Ready to discover thorough, natural healing? Oakville chiropractor, Dr. Scott Devereux, has over 17 years of experience providing expert care to those embracing a holistic approach to healing and health.
At Devereux Chiropractic and Acupuncture, LLC we integrate chiropractic care, acupuncture and Nambudripad's Allergy Elimination Technique (NAET), to help address the root causes of your complaint fully and effectively. Our holistic approach to healthcare offers you a comprehensive way to address your needs naturally.
Helping You Say "Hello" to Health
We help children, adults and the elderly achieve optimum health potential at our Oakville practice. With a holistic approach that addresses your entire health, we offer a natural alternative focused on complete wellness. We can help you if you suffer from any of the following:
Chronic pain
Allergies and asthma
Back and neck pain
Structural spinal dysfunction
Digestive complaints
Nutritional deficiencies
Chronic or unresolved health issues
And much more
Choosing a Life of Health and Wellness
Are you proactive about your health? Are you looking for a way to stay healthy and well? If so, you're in the right place! Many people choose ongoing wellness care here at Devereux Chiropractic and Acupuncture, LLC because they understand the value of not only getting well but staying well. That's what chiropractic care is all about.
Ready to get started? Dr. Devereux is available by appointment Monday through Friday, offering compassionate care in their cash-practice.